Users can now create up to three unique heat maps depending on their needs. Common use cases include visualizing tenant health, credit risk or other factors across property.
To create a new heat map, there are two requirements. Firstly, navigate to any property in the PropertyCapsule Enterprise Admin, and then to the Spaces tab. From there, select a specific space and open the 'Manage Features' sub-menu.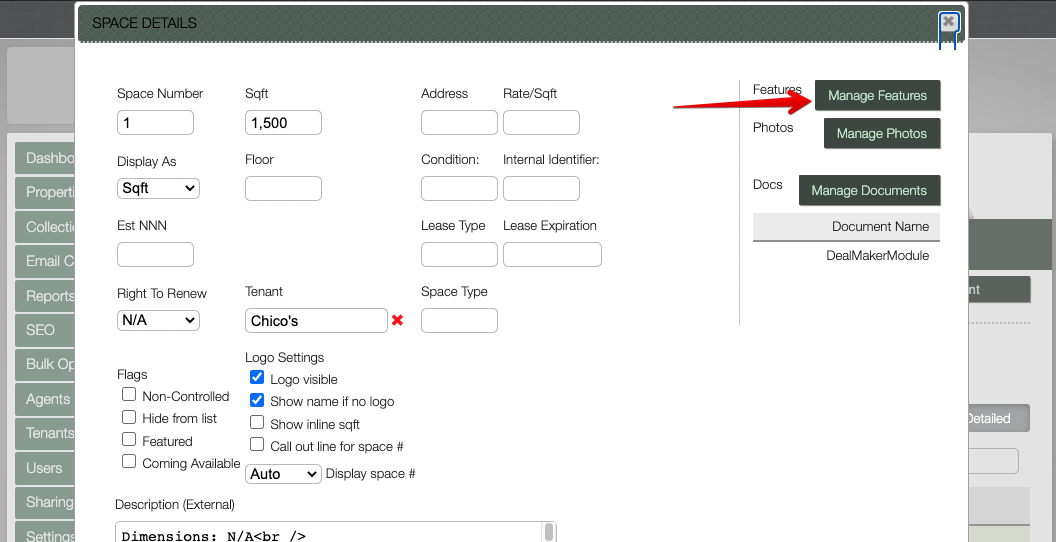 Once in the 'Manage Features' sub-menu, create the space feature and value that you will want to use to create a new heat map for all properties in your portfolio. In this example, we'll use the space feature 'Credit Risk', with corresponding values of 'Red', 'Yellow' and 'Green'. Values can be anything, as evidenced in the screenshot, with 'Tenant Health' having a value of '1-Excellent' and 'Redevelopment' having a value of 'In Progress'. The most important thing to remember when creating space features is that all spaces you want included in the new heat map must share the same space feature.
After you finish adding a space feature, don't forget to hit Save!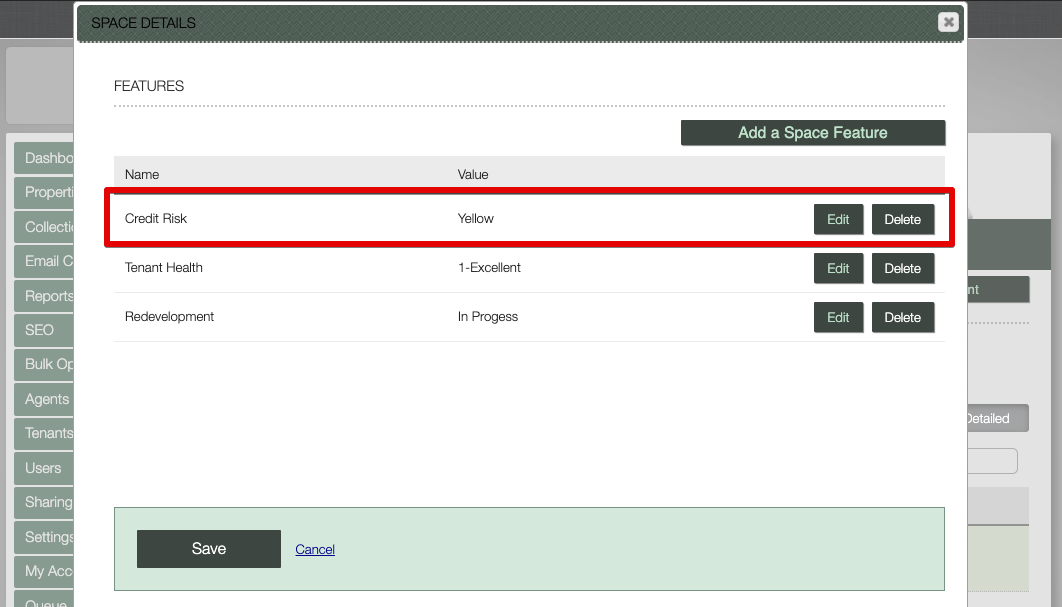 Once all the desired spaces have their space feature set up, heat over to 'Settings' -> 'Plans' -> 'Heat Map Colors'.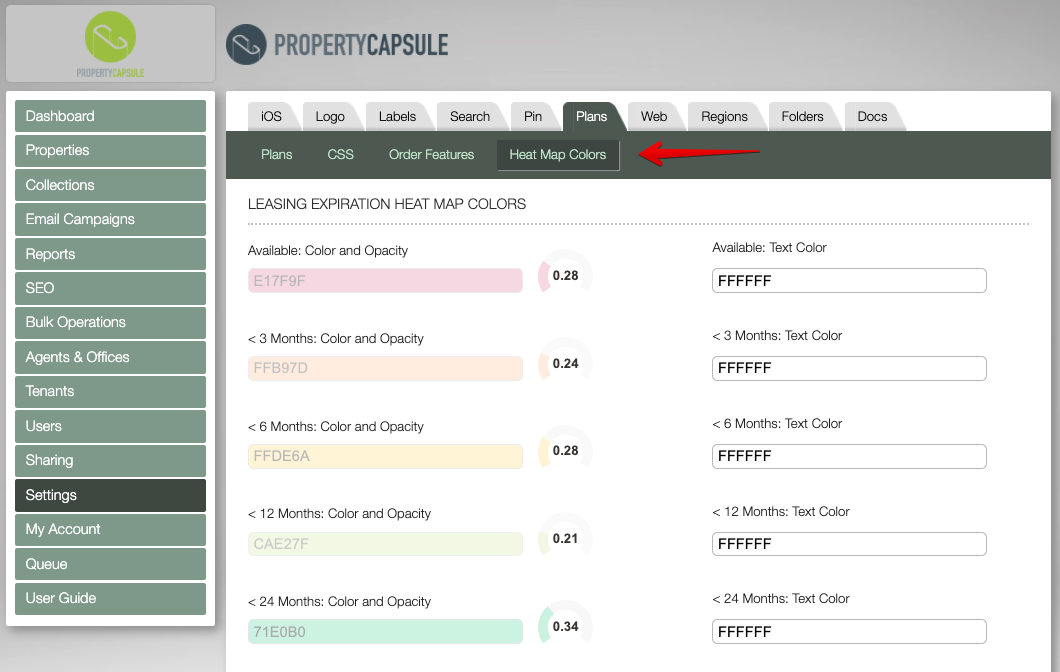 It is in this menu that we will add the new heat map for all properties across your portfolio, and assign the specific colors assigned with each unique space feature value.
Scroll to the bottom, past the lease expiration heat map colors, and you'll see a button in the bottom right that says 'Add Secondary Heat Map'. Click on that button and new fields will appear :
Using Feature : Select the space feature you created above whose values will be used to generate the new heat map.
Set the default fill color, opacity (wheel) and text color. This is the color that spaces will have by default (spaces that do not match a specific space feature value).
Set the first space feature value, and it's corresponding fill color, opacity and text color.
Add Condition : Keep adding additional space feature values and their color options as necessary.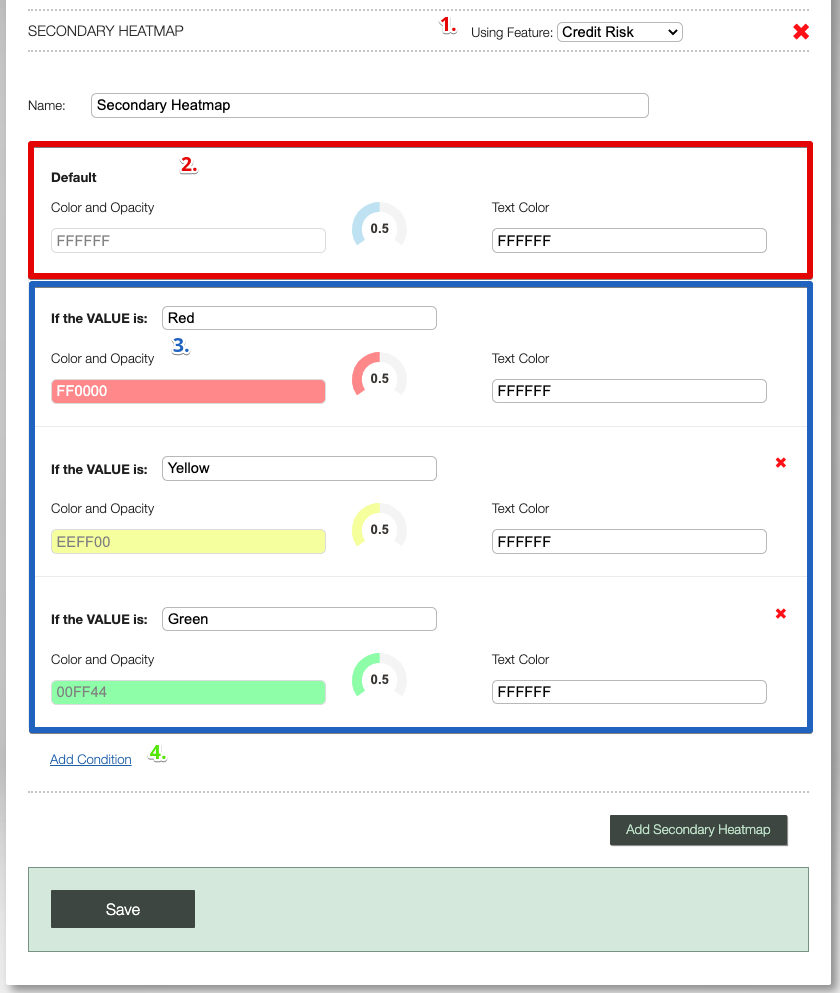 Once complete, click 'Save' and heat maps using the above conditions will generate for all properties in your portfolio!
You can access them in a few way. Firstly, back in each individual property record in the PropertyCapsule admin, in the 'Plans' tab, 'Preview' sub-menu, you will see a button with the new heat map, and the link to the image below, with and without a legend.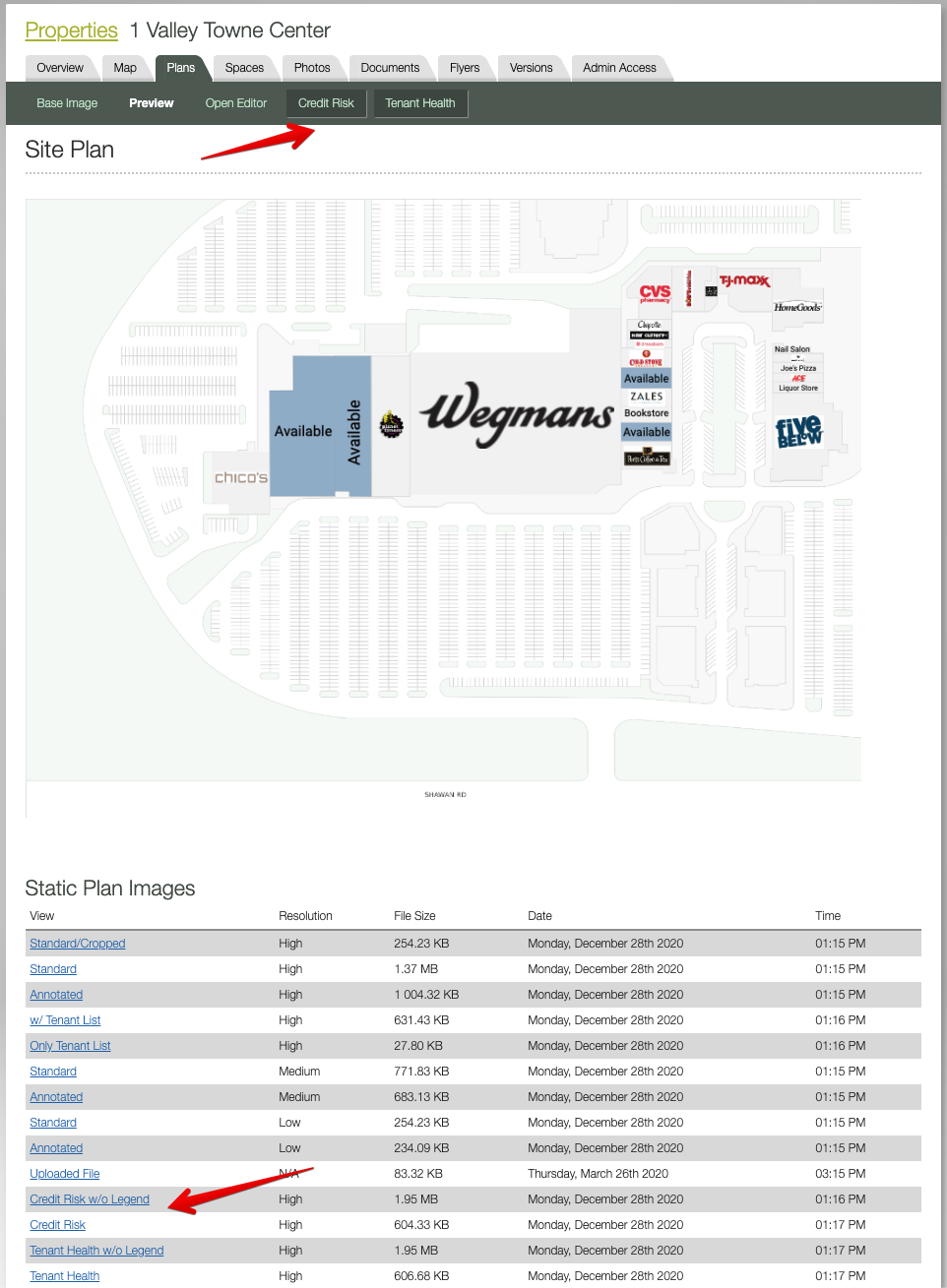 Secondly, you can access them in the 'Queue' section. There a zip file with all heat maps (lease expiration and additional) will be generated every night at midnight. So you can set your changes, let the system generate all the heat maps across your portfolio (you can see them queue to be processed in this same section) and then download them all the next day once they are finished.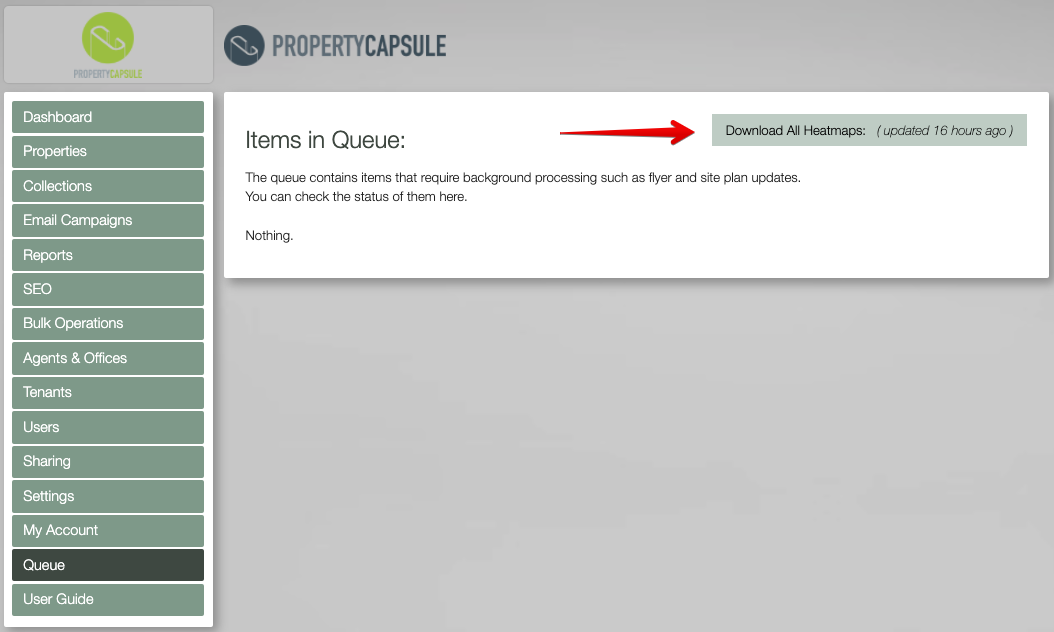 Lastly, you can access them via the API. Contact PropertyCapsule support (support@propertycapsule.com) for more information.